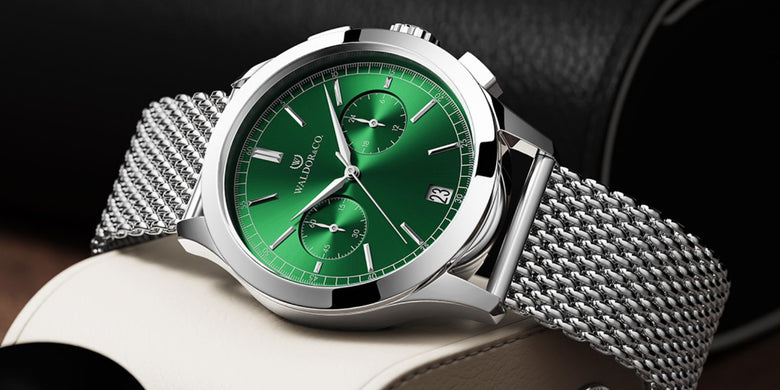 Preserve Your Timepiece: A Guide to Caring for Your Wristwatch
Wristwatches have been a classic fashion statement and a reliable timekeeping tool for decades. Whether you're heading to a business meeting or enjoying an evening out, a wristwatch is an essential accessory that adds a touch of elegance and sophistication to your overall appearance. However, a wristwatch is not just a fashion statement but also an investment that requires proper care and maintenance to ensure its longevity.
A wristwatch is a delicate mechanism that consists of several intricate parts, and any neglect or mishandling can affect its performance and aesthetic appeal. Hence, it's crucial to take proper care of your wristwatch to keep it running smoothly and looking its best. Here are some tips to help you care for your wristwatch:
Firstly, keeping your watch clean is essential to maintaining its appearance. Dirt, dust, and debris can accumulate on the watch's surface and affect its performance. Hence, it's crucial to clean your watch regularly with a soft, lint-free cloth to remove any dirt or debris.
Secondly, it's essential to avoid exposing your watch to extreme temperatures. High temperatures can cause your watch to malfunction, while extreme cold can cause the watch's lubricants to thicken, resulting in poor performance. Therefore, it's important to keep your watch away from direct sunlight and avoid exposing it to extreme temperatures.
Thirdly, it's vital to store your watch properly when not in use. Storing your watch in a dry and cool place, away from direct sunlight and humidity, can protect it from scratches and other damages. You can also consider investing in a watch box or pouch to provide additional protection.
Fourthly, regular maintenance and servicing can help keep your watch running smoothly and ensure that it remains accurate. Depending on the brand and model of your watch, it may require a service every few years or so. Hence, it's important to follow the manufacturer's guidelines regarding maintenance and servicing.
Lastly, if your watch is water-resistant, make sure to check its water resistance periodically. Over time, the gaskets that seal the watch can deteriorate, reducing its water resistance. Hence, it's important to get your watch's water resistance checked regularly to avoid any damages.
In conclusion, a wristwatch is a valuable investment that requires proper care and maintenance to keep it running smoothly and looking its best. By following these tips, you can ensure the longevity of your wristwatch and enjoy its beauty and functionality for years to come.