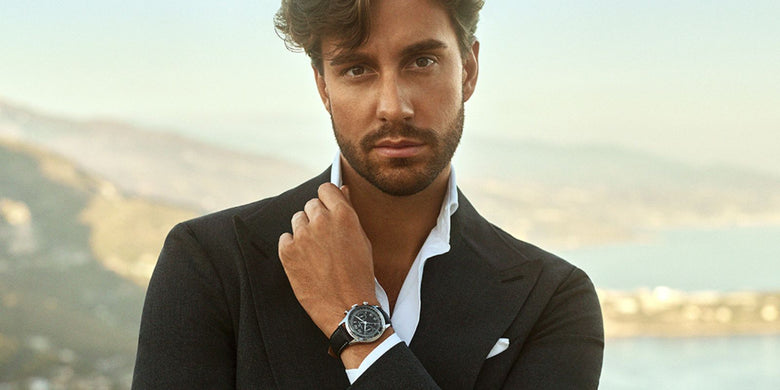 Occasions Gift Guide: The Perfect Gifts for Weddings
Each wedding ceremony is a unique celebration of love and unity, a timeless tradition that has lasted throughout the ages. And when it comes to gift-giving, there is no one-size-fits-all approach. This is why, at Waldor & Co., we strive to craft elegant, timeless pieces perfect for these cherished occasions. As we navigate through the wedding season, we would like to share some of our top picks for the perfect gifts for brides and grooms.
For The Bride
The Eternal 22 Bellagio: It's said that time stands still when you're in love. Let the bride mark these special moments with our timeless Eternal 22 Bellagio. A petite and elegant square watch in gold with a diamond cut sapphire crystal glass that stands the test of time and always remains in style.
Dual Knot Bangle: Mark the timeless act of 'tying the knot' with our elegantly crafted Dual Knot Bangle. Symbolic of unity and eternal love, this piece is the perfect memento to celebrate the beginning of a new chapter. With its twin knots elegantly intertwined, our Dual Knot Bangle is more than just a piece of jewelry; it's a beautiful testament to love's enduring promise.
Imperial 32 Positano: The wedding gown is undoubtedly the centerpiece of the bride's ensemble, but the magic lies in the details. To enhance the bridal look with a touch of sophistication, our Imperial 32 Positano stands as the perfect accessory. The colorful dial is a signature feature that sets this watch apart. This detail adds an unexpected pop of color, adding an element of liveliness into the bridal look.
For The Groom
The Chrono 39 Sardinia: A modern groom requires a timepiece that reflects his character and sophistication. Our Chrono 39 Sardinia perfectly blends robust functionality with a sleek design. Its detailed dial and sturdy mesh strap resonate with the groom's strength and resilience.
The Avant 39 Eze: For the groom who appreciates the timeless charm of traditional designs, consider our Avant 39 Eze. With its subtle tones and a gently curved mineral glass, this watch is a true homage to vintage style. It's the ideal piece for the groom who values heritage and tradition, providing an elegant blend of past and present.
The Pivot Chain: For a gift that merges masculinity with style, consider our Pivot Chain. Handcrafted from premium stainless steel and accented with a T-bar clasp, this bracelet speaks of the groom's journey and future adventures.
Gift-giving for weddings is more than just a tradition - it's a heartfelt way to share in the joy of the couple's special day. By choosing a stylish, personal gift like a quality watch or a piece of jewelry, you're not just giving a present. You're offering a timeless symbol of affection that can be cherished for years to come.
Whether you're shopping for a close friend, a family member, or your own significant other, our collections offer the perfect choice for every style and every love story. Discover our range and let us help you celebrate love, in all its splendid forms, this wedding season.