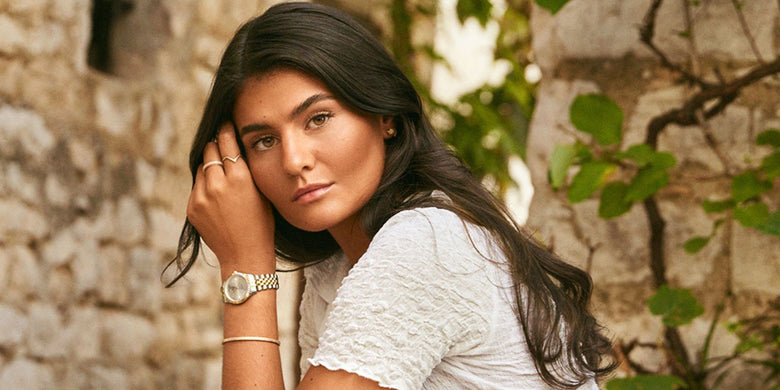 Introducing the Imperial 32 Positano
Introducing the latest addition to our Imperial 32 Collection - the two-toned Imperial 32 Positano. This new timepiece boasts an exceptional design that exudes luxury and elegance. Crafted with a 32mm diameter case and a slim 7mm case thickness, the watch is made to fit comfortably on any wrist. It features a combination of silver and 22k gold-plated 316L stainless steel, adding a regal touch to its overall design.
One of the most notable features of the Imperial 32 Positano is its silver sunray dial in brass that radiates an ethereal beauty. The polished stainless steel index and hands complement the silver dial perfectly. The watch is equipped with a flat sapphire coated mineral glass, which ensures it remains scratch-resistant over time.
At the heart of the Imperial 32 Positano lies the Seiko VJ21 movement, a reliable and accurate engine that ensures accurate timekeeping. The watch is also water-resistant up to 3 ATM, making it suitable for daily wear.
Overall, the Imperial 32 Positano is a timepiece that caters to a variety of styles and occasions, from casual events to formal gatherings. It's a stunning timepiece that offers a combination of style and durability that makes it a worthy addition to any collection. Discover it here.