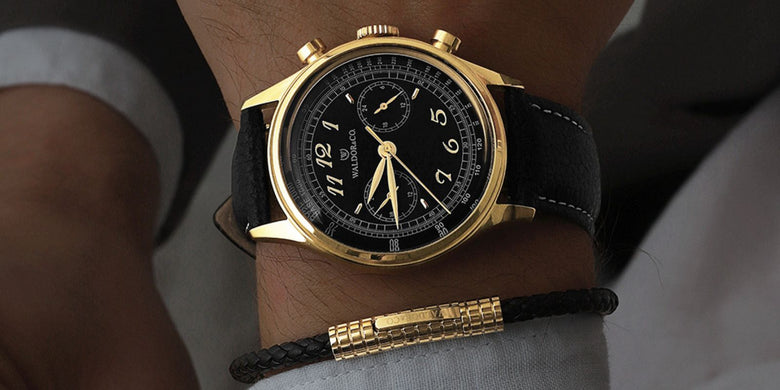 Introducing the Avant 39 Eze: A Watch That Combines Classic Elegance with Modern Precision
We're delighted to introduce our latest release; the Avant 39 Eze. This timepiece pays homage to timeless design cues that have withstood the test of time while also adding contemporary features to create a unique timepiece.
The Avant 39 Eze, which draws inspiration from the quaint French village of Eze, was thoughtfully created to encapsulate the European affluence. The screw-down case back offers protection from water and the curved mineral glass with anti-reflective coating makes the watch easy to read in any lighting. It's powered by an SEIKO VD32 movement, which provides precise and reliable timekeeping. This movement, along with the watch's other features, make it an ideal choice for the modern gentleman who values both style and functionality. 
The black leather strap with seam details completes the look of this watch, adding to its overall elegance and making it comfortable to wear for extended periods of time. Whether you're heading to a business meeting or a night out on the town, the Avant 39 Eze is sure to complement your style.
In conclusion, the Avant 39 Eze is a watch that combines classic elegance with modern precision. With its exquisite design, advanced features, and reliable performance, it is a watch that is sure to become a staple in any gentleman's wardrobe. Discover it here.